Mission, Vision and Values
Mission – Vision
Enhancing land, enriching lives for more people.
Core Values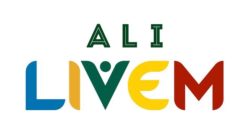 Leadership. We allow our people to make decisions within their limits of authority and be accountable for their actions.
Integrity. We do the right thing.
Vision. We build with the future in mind.
Excellence. We give our best in all that we do.
Malasakit. We care enough to go the extra mile.
Operating Principles

We build a strong brand.

There is an Ayala Land in each of us.  We represent the brand. The brand is about integrity, professionalism and excellence. We design, build and operate quality products and experiences  for  our customers. Safety is our topmost priority.
We empower our people

We develop and support our people, while holding them accountable and building a strong sense of ownership for delivering our products and services.
We make things simple and easy
We  do things in a more straightforward way and put  more value in   efficiently delivering quality  products and  effective solutions without delay.
We create value for the community
Beyond delivering fair returns, we create value over time for our communities so they can enjoy a well-lived life for generations to come.
We own the business
We invest and use company resources prudently. We take care of what is entrusted to us.